Between February 14th - 18th, receive a scratch and save game card with purchase of a new Acura at Acura of Langley. Hurry in!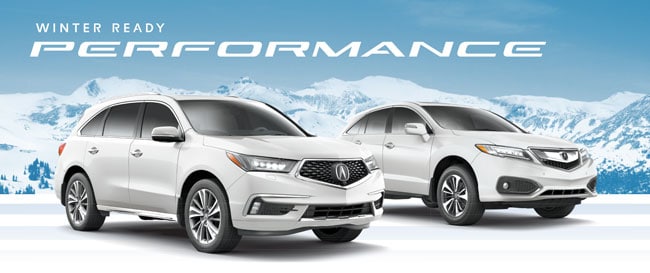 Are you ready to conquer Winter?
Drive an Acura with Winter Ready Performance from Acura of Langley by taking advantage of our amazing deals on SUVs and luxury sedans.
Looking for something more compact and fuel-efficient? Why not consider the 2018 Acura RDX? Get yours today from $388 monthly from 1.9% for 36 months PLUS receive up to $5,000 in cash rebates on select RDX models.
Browse these limited time offers on new Acura models below and contact our sales team today!